Excellent organic coffee, rustic all day breakfast & lunch
For the safety of our community during this period of time, we are operating exclusively as Takeaway so you can still get your coffee fix and experience the Usui difference!
We're still open for business
We're observing all possible safety measures to ensure that we're COVID safe for our staff and our customers.
We're sticking together
We now are selling the legendary bread of our long term supplier and friends, LaTartine. Sharing these excellent organic sourdough loaves at market price, to help us all stay connected and enjoy their products while we all make the most of these tricky times. Break bread, with the best.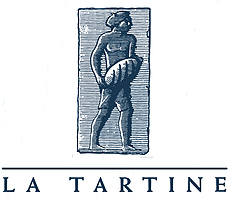 We are passionate about making the best quality honest, fresh, hand made food and drinks.
We proudly support local artisans, growers and suppliers so come join us and try our custom (arabica/robusta blend) coffee, our unique, refreshing hand made sodas and iced fruit frappes, our hand made cakes & sweets and check out this seasons featured art whilst enjoying an honest, unpretentious, relaxed feed by the open water ocean lagoon at The Entrance.
Usui Cafe – The Entrance, Central Coast
We make really great organic, locally roasted, custom blended coffee
With over 20 years of experience working in hospitality and cafes around the world, we have carefully chosen our coffee beans by working with our roaster. Our Robusta & Arabica blend is roasted locally to our requirements from the best sustainably sourced organic beans.
We are really happy to say we have a coffee that we are proud to serve to even the most particular tastes and we are sure you will find that our full bodied coffee is one that you won't quickly forget.
We make honest rustic, inspired fresh food that really hits the spot.
Give your day a healthy kick start with our Japanese influenced wholesome food. All our meals use only the best fresh ingredients, we always aim to buy local and organic wherever possible so we can deliver big portions of great fresh food.
Not your average cafe.
Unlike most cafes in the area, Usui is open until 4pm each day. Perfect for the mid-afternoon coffee or snack.
We're also a stone's throw to the waterfront if you'd like to grab your order and enjoy it at the waters edge.
"Oh my gosh amazing coffee, fantastic service even catered for my 6yr olds fussy food requests! The food was amazing offering the highest quality to their customers. I will go there again next time im in NSW"
– P Clark
"We both had wonderful egg Benedict's with bacon and salmon. The coffee is very good too. A great way to start your relaxing day at the beach."
– S Kaster
"Great experience. Really lovely food and the staff could not have been nicer or more attentive."
– B.C